Intel + Extra Life Custom PC Giveaway!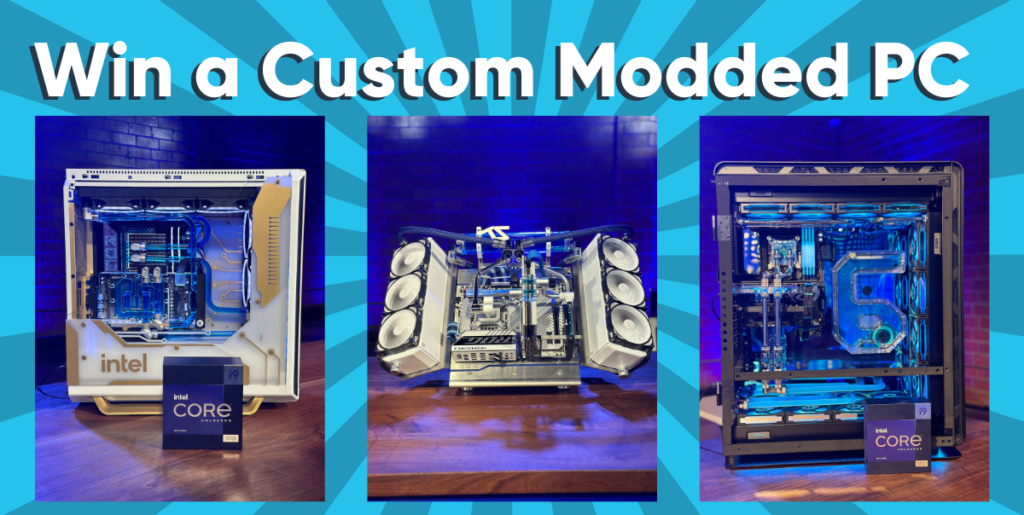 Extra Life and Intel are teaming up with influencers and PC Modders to give away three custom gaming PCs to three eligible Extra Lifers in the January Registration Sweepstakes.
On January 12, 2023, Intel live-streamed three teams of influencers and PC Modders as they built three PCs that could be yours. All eligible participants who are registered for Extra Life by January 31, 2023 can earn three free entries (one per computer).
Find more details, register, and enter the sweepstakes here!