IHOP is Changing Kids' Health and Changing The Future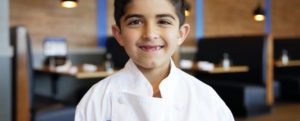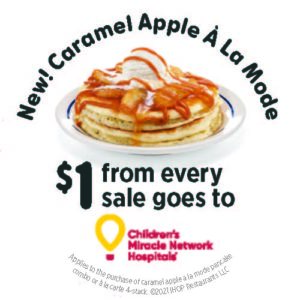 From September 13 – October 31, IHOP restaurants in Western Washington will be asking customers to support Seattle Children's, their local Children's Miracle Network Hospital, by ordering the Caramel Apple a la Mode pancakes.
The new Caramel Apple a la Mode pancakes were created by 8-year-old Rayaan, who was diagnosed with a rare autoimmune disorder ADEM (acute disseminated encephalitis) that caused him to be in a coma for three weeks and on life support. During recovery, he had to learn how to eat and swallow – pancakes played a vital role in that therapy and literally saved his life.
Pancakes helped Rayaan eat again, and now they can do even more for kids at your Seattle Children's.
IHOP has been a proud partner of  Children's Miracle Network Hospitals since 2006. In that time, they have raised over $25M for local children's hospitals, including over $470,000 directly for Seattle Children's.