Rite Aid Exceeds $2.2 Million in Overall Giving to Seattle Children's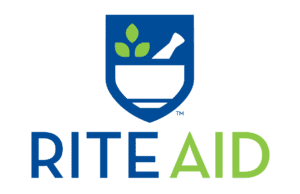 For more than a quarter of a century, Rite Aid and The Rite Aid Foundation have supported the life-saving work of Seattle Children's, as part of its relationship with 53 Children's Miracle Network Hospitals. This includes a total of $2.2 million for Seattle Children's to provide life-saving treatment, medical supplies, research and needed charitable care.
"We're so incredibly grateful for the support and generosity of Rite Aid," said Doug Picha, President, Seattle Children's Foundation. "Thank you for helping to ensure kids have access to the lifesaving pediatric medical care they need while investing in the future of childhood health. Together, we can help more children through hope, care and cures."
Through in-store fundraising efforts, special events and programmatic grants, their support has given children at Seattle Children's more than just critical medical care. It's given them the gift of childhood, because the care they receive through CMN Hospitals lets them focus instead on what kids should be doing—being kids.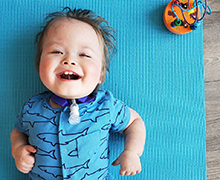 Whitney Stohr was 17 weeks pregnant when an ultrasound revealed her son, Malachi, had the most severe form of spina bifida — called myelomeningocele — where the spinal cord and nerves are exposed in the womb through an opening in the spine. Five weeks before her due date, she went into labor in their hometown, Yakima. She was airlifted to the University of Washington Medical Center where Malachi was delivered via C-section. Hours after birth, Malachi was transferred to Seattle Children's, where surgeons closed his spinal defect.
Now 2 years old, Malachi has spent more than 380 days at Seattle Children's, including his first 7 months of life when he underwent five lifesaving surgeries, including two brain surgeries and open heart surgery.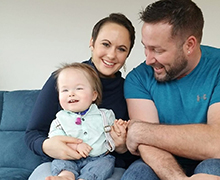 Malachi's parents, Whitney and Jason, call Seattle Children's a second home. The Stohr family moved from their home in Yakima and settled in Lynnwood to be closer to the expert care Malachi needs at a moment's notice, offering them much-needed peace of mind at a time when there's so much uncertainty.
"When people donate to the hospital, they're really bringing back light. They're bringing back hope," said Whitney.
Combined, Rite Aid, a leading U.S. pharmacy, and its charitable arm will support CMN Hospitals with over $5.6 million of collective support in 2020, bringing the company's lifetime giving to more than $102 million. Rite Aid is one of only seven corporate partners to surpass the $100 million milestone in support of CMN Hospitals since the network was founded in 1983.
"This milestone is the culmination of millions and millions of small acts of kindness, compassion and care for each other. Raised dollar by dollar over more than 25 years, these funds have literally saved lives and changed children's futures," said Jessica Kazmaier, president of The Rite Aid Foundation and executive vice president and chief human resources officer at Rite Aid. "We are grateful for the care that children's hospitals provide to our neighborhoods and thank our loyal customers for everyday generosity that has accumulated into immeasurable, life-changing impact."
This past summer, Rite Aid customers donated $1.9 million during the annual Miracle Balloon Campaign, which ran eight weeks across more than 2,400 stores. Rite Aid has conducted the campaign for 26 years, with associates rallying to collect donations to fund patient services, critical care, life-saving equipment, pediatric programs and more at children's hospitals.
Recognizing the profound need posed by the COVID-19 pandemic, The Rite Aid Foundation this year will contribute an additional $3.5 million in grant funding on top of the funds raised in stores to support the 53 CMN Hospitals within Rite Aid's 18-state footprint. Separately, the Foundation this spring supported children's hospitals during the acute onset of the pandemic with a $250,000 grant.
We are grateful to Rite Aid and The Rite Aid Foundation for helping us change kids' health and change the future for all of us.!


Rite Aid Corporation is on the front lines of delivering healthcare services and retail products to more than 1.6 million Americans daily. Our pharmacists are uniquely positioned to engage with customers and improve their health outcomes. We provide an array of whole being health products and services for the entire family through over 2,400 retail pharmacy locations across 18 states. Through Elixir, we provide pharmacy benefits and services to approximately 4 million members nationwide. For more information, www.riteaid.com.
The Rite Aid Foundation, the philanthropic organization of a leading healthcare company and trusted neighborhood pharmacy, drives leadership and progress that impacts the health and wellness of everyone in our communities. Working with a network of nearly 500 nonprofit organizations, the Foundation has a special focus on underserved and disadvantaged populations and locations, advancing racial equity and serving as a catalyst for positive change.